Bust the BUBBAs Bracket
Network Communication from March 8, 2017
Click to view this email in a browser

Hi CSNers!
It's time for some March Madness! With several teams having already punched their tickets to the Big Dance, I had to let Tom know that I'd be leaving to go work for Warren Buffett so I can cash in on the $1 million annual payout for correctly guessing the Sweet 16.
Kidding of course! How could I walk away, especially in the middle of an even bigger competition – The 2017 BUBBAs! Voting is open and you only have a few more days to cast your vote. Also, there are a ton of super cool events coming up that you should register for. Keep reading for all the details!
Cheers,
CSN
---
Only 5 Days Left - Vote Now for the BUBBAs!
Cast Your Vote for the 2017 Best Urban BMP in the Bay!
Please show our finalists some love by reviewing all of their amazing projects, then casting your vote for whichever you think is most deserving of the title "2017's Best Urban BMP in the Bay."
Grand Prize Voting is open through March 13th.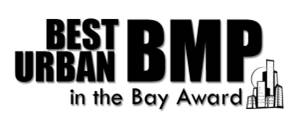 Read more anbout our finalists by following the links below, or visit the BUBBA's home page, here.
---
Thanks to All Our BUBBAs Sponsors!!
---
Upcoming CSN Webcasts:
March 15th: User's Guide to BMPs in the Chesapeake Bay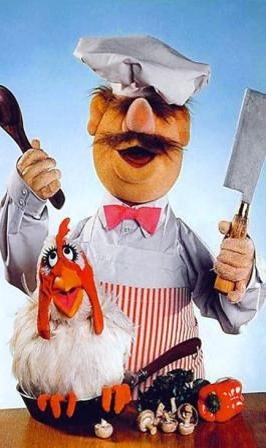 This extended webcast will cover a wide range of topics in order to provide a comprehensive overview of how to achieve cost-effective pollutant reductions by finding the practices that work best in your community.
The webcast will teach the essentials of stormwater retrofits, stream restoration, urban nutrient management, tree canopy, street cleaning, runoff reduction and stormwater treatment practices, fixing illicit discharges and more.
Find all the right recipes for the Chesapeake Bay Pollution Diet!
March 30th: New Crediting Approaches: Impervious Cover Disconnection to Amended Soils, and CMAC
Planners and implementers are always looking for new ways to earn credit towards reducing nutrient and sediment loads. This webinar looks at two new approaches that have been recently approved by the Chesapeake Bay Program Partnership:
The Impervious Cover Disconnections to Amended Soils BMP Expert Panel was convened in 2015 to assess the nutrient and sediment reductions that can be achieved by directing or otherwise spreading stormwater from impervious cover of existing development (not new or re-development) to an acceptable area of pervious cover where it may be effectively stored and infiltrated into the soil.
Continuous Monitoring and Adaptive Control (CMAC) technologies are a BMP enhancement to stormwater facilities that directly monitor performance and make automated and predictive control decisions to actively manage stormwater storage and flows.
In this webcast, you will hear about how these approaches work, review several case studies, and learn how to earn credit for these new BMPs.
---
Center For Watershed Protection National Conference



Please join our friends at the Center for Watershed Protection for the 2017 National Watershed and Stormwater Conference. The conference will consist of national webcasts and feature special sessions focused on the future of urban stormwater management, the Chesapeake Bay TMDL 2017 midpoint assessment, Phase III WIPs, alternative TMDLs (e.g., stream temperature, chlorides), and trading programs. As an added bonus, our very own Tom Schueler will be leading a session on the Future of Stormwater Management!

Thanks to a generous donation, CWP are able to offer scholarships to a limited number of attendees who work for NGO's, local governments, or students/academia for the Baltimore hub location only. Before registering, please send an email to lfm@cwp.org to apply for the scholarship which will make the final price $149. If you are approved, you will be provided with a Coupon Code that will take the scholarship discount off the price when you register to attend the Baltimore location.
Apply today, the conference is scheduled for April 4th and registration will close soon.
April 04, 2017
Maritime Conference Center
692 Maritime Boulevard
Linthicum Heights, MD 21090


---
| | |
| --- | --- |
| | |