Stormwater Summer School
Network Communication from June 14, 2017.
Click to view this email in a browser
| | |
| --- | --- |
| | Chesapeake Stormwater Network |
Hi CSNers!
The school year may be over, but CSN has plenty of resources to keep your mind sharp. So, if you need a short break from the kids this summer, send them to a friend's house and settle in with our new fact sheet on urban tree planting practices! Or, if you are already day-dreaming of when school is back in session, CSN is starting to plan for Fall inspection and maintenance workshops and we would love to hear from you.
Want some more ideas for summer fun? Keep reading!
Cheers,
CSN
---
New Fact Sheet: Urban Tree Planting BMPs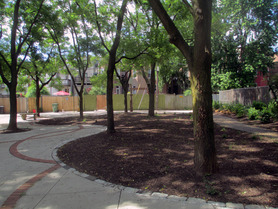 Do you know the difference between Urban Tree Canopy Expansion and Urban Forest plantings?
How about Urban Riparian Forest Buffers? Learn what makes these BMPs unique, how to find the best places to plant in your community and how to report them to reduce your nutrient and sediment loads!
---
CSN Inspection and Maintenance Training
If you love CSN's newsletters, you will really love us in-person! CSN is available to lead three BMP inspection and maintenance workshops around the Chesapeake Bay watershed during the fall and winter of 2017. Learn more about the Visual Indicators approach and how it can be used in your community to keep your growing BMP inventory in tip-top shape!
Our workshops are FREE, we only ask that our hosts be responsible for organization and logistics.
If you are interested, please contact David Wood (Wood.CSN@outlook.com) to learn more!
---
Draft Roadside Ditch Management Report
The Chesapeake Bay Program's Scientific and Technical Advisory Committee (STAC), released a research report in March 2016, which detailed how improved management of the roadside ditch network could be an effective nutrient removal strategy for many rural and/or un-regulated portions of the Chesapeake Bay Watershed.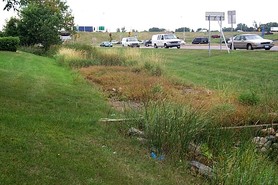 In response to STAC's report, a team was established to outline a potential path forward for defining and crediting a set of roadside ditch management practices.
The team's draft report is now available and is undergoing review by the Urban Stormwater Workgroup and the Agriculture Workgroup.
---
New IDDE Videos and Field Guide Available
The Center for Watershed Protection & partners recently released some training resources to help communities find and fix their illicit discharges. First is a video series on illicit discharges in the coastal plain.
Part 1 of the series focuses on identifying illicit discharges. Part 2 of the video series addresses how to track down the source of an illicit discharge and take steps to correct it.
Also available is an Illicit Discharge Detection and Elimination Field Guide for the Coastal Plain. This guide can help communities identify and quickly report pollution problems and can be adopted by municipal governments by adding the relevant contact information for their IDDE program.
These resources were produced with partners Hampton Roads Planning District Commission and Lori A. Lilly Environmental Solutions through a grant from the National Fish and Wildlife Foundation.
---


---
| | |
| --- | --- |
| | |